Unfortunately, we are not available in your area!
You are visiting a version of our website that is outside of your region.
Treble would add Manchester City to European football royalty list

It's easy to forget that Champions League finalists Manchester City's season was not going that swimmingly as recently as the turn of the year.
After a defeat to Southampton in the League Cup, captain Ilkay Gundogan tore into his teammates, telling reporters in the aftermath: "At the moment, it feels like there's a special recipe missing in the team - performances, the desire and hunger is maybe not as it was in recent years."
There was a difficult derby defeat against Manchester United to contend with as well as off-pitch concerns with the Premier League itself.
Then something clicked. After a run of form at the beginning of the year that saw a return of just seven wins from 13 games between New Year's Eve 2022 and 23 February 2023, our official partners won 18 of the 22 until the final Premier League game against Brentford, with two of those winless matches coming when they had already won the league.
The culmination of the Guardiola odyssey?
If you're Pep Guardiola, where do you go if you climb the pinnacle of footballing excellence? From Man City's point of view, they'll be hoping absolutely nowhere.
There is a feeling among many onlookers that as brilliant as the collection of players is at the Etihad, each of them has benefitted from a unique tuition. With incredible intensity, towering tactical nous, and a penchant for new-fangled formations, this season merely confirmed what we already knew - that the Catalan coach has changed how football is played.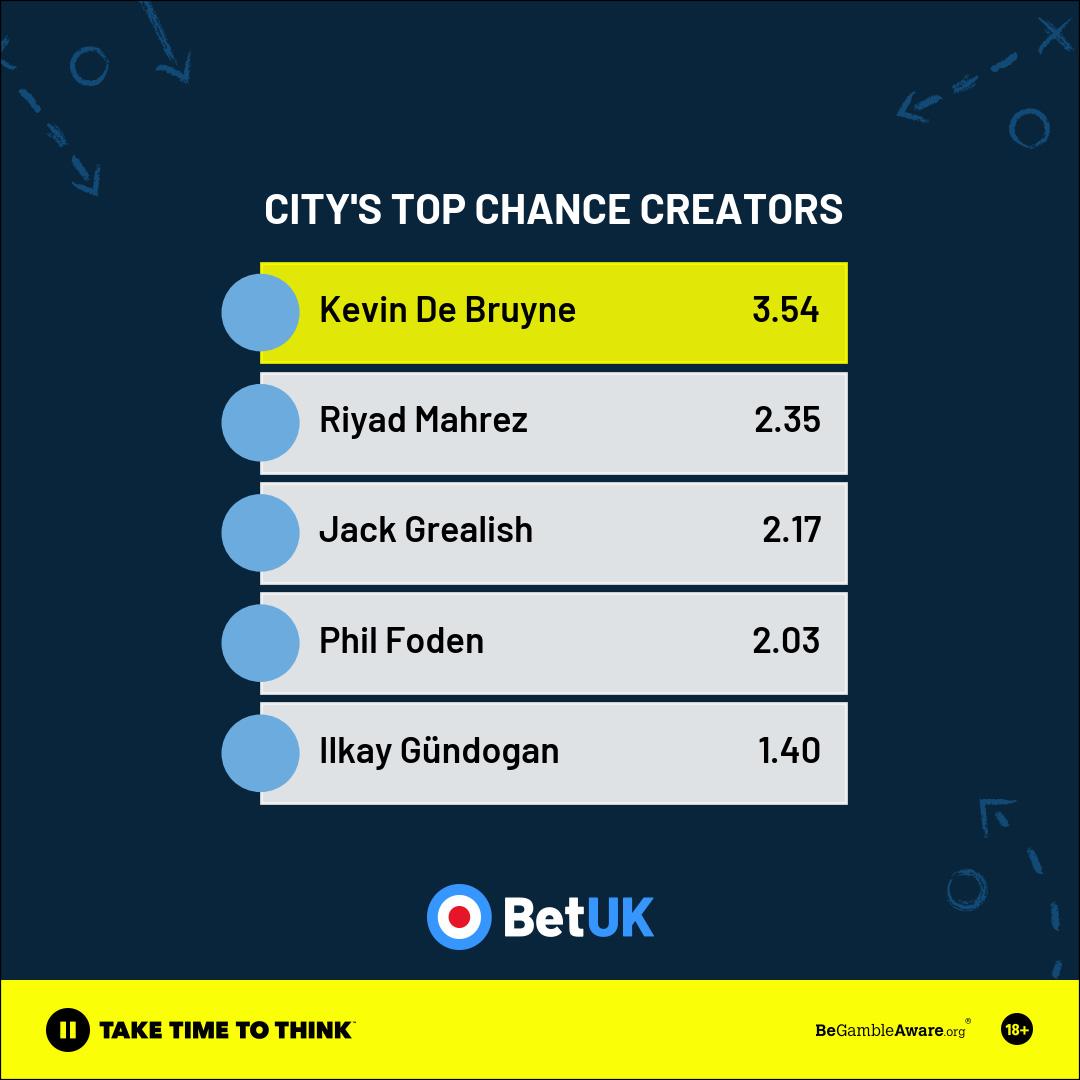 Is there a temptation to walk away on a soaring high?
Sir Alex Ferguson is probably the one manager left in Guardiola's sights in the all-time list of Premier League managers - but because of the longevity of the man, the number of times he successfully rebuilt a squad, his gravitas, and reverence in the game it would require more time in the City hotseat before he passes him.
Sealing the treble is cool - but winning two trebles is cooler. If he achieved that feat with City, Guardiola would surely secure his status as the best manager the Premier League has ever seen. He'll likely be hanging around for some time yet.
Which football teams have won the treble?
Only a handful of club sides can claim to have completed the treble throughout history - though some have managed it more than once. Here's a brief breakdown of which great teams Man City can join in hugging three trophies come the curtain call…
Celtic (1966-67)
Won: Scottish First Division, Scottish Cup, European Cup
Celtic became the first British team to win the European Cup as well as the first club outside of Spain, Italy, and Portugal to get their hands on the trophy with the big ears. They came from behind to beat Inter Milan 2-1 in the final at the Estádio Nacional in the Portuguese capital, earning them the moniker 'the Lisbon Lions'.
Coached by the legendary Jock Stein, Celtic could call on the talents of the mercurial 'Jinky' Jimmy Johnstone (voted the club's greatest player of all time by fans in 2002), the fierce leadership qualities of skipper Billy McNeill, and the shooting power of rampaging left-back Tommy Gemmell among others.
It was a feat made all the more remarkable by the fact that all of the final-winning squad were born within 40 miles of Celtic Park.
Ajax (1971-72)
Won: Eredivisie, KNVB Cup, European Cup
While talking about game-changing trendsetters in football, it would be remiss not to nod toward this magnificent Ajax side, who were coached by Rinus Michels.
Brimming with talent, they marched into the annals of footballing fame thanks to a 33-goal campaign from Johan Cruyff and a beautiful passing carousel trio in a midfield comprising Arnold Mühren, Arie Haan, and the peerless Johan Neeskens.
They are considered among the original architects of the 'total football' philosophy; a style of play which operates on the principle that no outfield player should have a fixed position.
Find out how City & Inter match up in our BIG Champions League final stat-pack
PSV Eindhoven (1987-88)
Won: Eredivisie, KNVB Cup, European Cup
Perhaps not as celebrated as other treble winners, the 1987-88 PSV Eindhoven side were still a force to be reckoned with. They could count the combative Ronald Koeman, the consistent Hans Gillhaus, and the influential Frank Arnesen on their books, and were renowned as a free-scoring and dynamic force under coach Gus Hiddink, who would go on to have a stellar managerial career with the likes of Real Madrid, Chelsea and the Netherlands afterwards too.
Notably, they actually drew all four legs of their European Cup quarter-final and semi-final ties - winning on away goals both times - before also drawing the final which they won on penalties.
Manchester United (1998-99)
Won: Premier League, FA Cup, Champions League
The first and only English team to achieve the feat so far is the legendary United team featuring David Beckham, Roy Keane, Jaap Stam, Peter Schmeichel, and more. And they did it in the most dramatic of circumstances.
After 90 minutes, they were 1-0 down against German behemoths Bayern Munich. The fourth official held up his board to reveal three minutes of added time to be played. Two late corners, a swept finish by Teddy Sheringham and an Ole Gunnar Solskjaer toe-poke later and the Red Devils completed the most astounding of turnarounds.
The significance of matching their neighbours in the realms of footballing royalty is not lost on Man City fans.
Barcelona (2008-09)
Won: La Liga, Copa del Rey, Champions League
It's easy to forget that Pep Guardiola has won the treble before. He was at the helm when the likes of Lionel Messi, Samuel Eto'o, and Thierry Henry tiki-taka'd their way around the best Europe had to offer - which was quite a lot in a golden period of high-quality club football.
It was Guardiola's first great side and remains the best of all time for many observers.
Inter Milan (2009-10)
Won: Serie A, Coppa Italia, Champions League
It may not be the bewitching managerial contest it once was but the battle between Pep Guardiola and Jose Mourinho teams was intrinsically captivating. In 2010, it was the Portuguese coach who came out on top.
His Inter Milan team dispatched Barcelona in the semi-final of the Champions League before beating Bayern Munich in the final to seal a famous treble.
A team featuring Dejan Stankovic, Thiago Motta, ex-Guardiolista Eto'o, and a prolific Diego Milito combined a competitive edge with world-class ingenuity to write their names in the history books as the first Italian club to secure the continental treble.
All you need to know ahead of Man City vs Inter
Bayern Munich (2012-13)
Won: Bundesliga, DFB-Pokal, Champions League
It was an achievement that marked the beginning of an impressive period of dominance by Bayern Munich. They were an unstoppable force for large parts of the millennium's second decade and, looking back, the 2013 final at Wembley feels like a sliding doors moment after defeat to Chelsea in the final a year prior.
A 2-1 win over Borussia Dortmund in the final was thanks to the irrepressible Arjen Robben, who bagged the winner in the 89th minute. The amazing part? This was just the first of two trebles they would win in this decade. More on that shortly.
Barcelona (2014-15)
Won: La Liga, Copa del Rey, Champions League
Managed by ex-player Luis Enrique, a blistering front three containing Messi, Luis Suarez, and Neymar fired an astonishing 122 goals to blitz all domestic and European opposition to win Barcelona's second treble inside ten years. An incredible side.
Bayern Munich (2019-20)
Won: Bundesliga, DFB-Pokal, Champions League
Whatever Barcelona can do, so can Bayern. A second treble within ten years may have had the shine taken off it by the spectre of Coronavirus-19 but their run to glory included a memorable 8-2 win over the Catalan giants in the semi-finals.
The imposing Robert Lewandowski, the experienced Thomas Muller and the electric youth of Serge Gnabry, Alphonso Davies, and Kingsley Coman supplemented a spine of Leon Goretzka, Thiago, Joshua Kimmich, David Alaba, and Jerome Boateng.
Arguably this was one of the most complete teams to achieve the feat. As it stands they are also the last side to do it - next up, Man City?