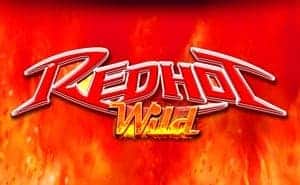 Red Hot Wild
Red Hot Wild Online Slot Game
Red Hot Wilds has 5 paylines across a 3x3 reel slot. The Big Bet feature offers a whole new game here.
Red Hot Wild Online Slot Game Buttons
Stake/Line
The Stake/Line shows you how much you are placing on each of the paylines in the game. Using the up (+) and down (-) arrows, you can increase and decrease the Stake/Line.
Change
In Red Hot Wilds, you can select which of the game's symbols you wish to replace with the Wild symbol. You'll have to choose before playing your first spin, but if you fancy switching it up, then use the Change button.
I
If you've got any questions, or just fancy checking out the games paytable, then all your answers will be behind the I button.
Spin
Once you've decided how much you'd like to stake, press the Spin button to start the game.
Red Hot Wild Online Slot Game Features
Select Your Wild
Select Your Wild is what sets Red Hot Wild apart from other slots. Before the game starts, you will be asked which of the game's symbols you would like to replace with the Wild symbol. The higher the symbol pays, the higher their Wild's multiplier will be, with some as high as 10x. The Wilds will work just like the Wilds in all my other games, working to complete any winning lines for you. If you want to change your symbol, then just press the Change button at the top, and you'll be shown the selection screen again.
Big Bet
Big Bet lets you play with more features and an increase chance of winning by placing a higher stake. The Big Bet games has 5 linked spins of the normal set of reels, with different features depending on how much you stake. Your selected Wild will also still apply during the Big Bet games. If you stake £20, then you'll get to play with Stepping Wilds. If any Wild lands on the reels, it will move down one position for the next spin, until it disappears completely. If you stake £30, then you will get to play with Persistent Wilds. If any Wild lands on the reels, then it will stay in it's position until the Big Bet game is up, with more than one Persistent Wild able to be on the reels at once.