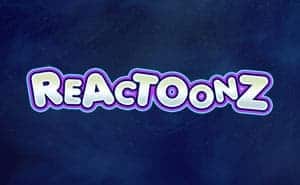 Reactoonz
About Reactoonz Slot
Reactoonz is an online casino slot game developed by Play 'N Go that is played on a 7x7 platform. Winning combinations can be landed by getting 5 or more matching symbols in a connected cluster, where they are all touching either vertically or horizontally. The wins may not stop there though, as those winning symbols will be removed from the grid and replaced with new symbols. This means multiple wins can be found on just one spin!
The Reactoonz slot game is entirely based around the monster symbols, with the large playing grid taking up most of the screen. Keep a lookout for the Quantum Leap charge meter too, as it will be charged with each win. By fully charging one of the 5 meters, one of the following features will be triggered: Implosion, Alteration, Demolition, Incision, Gargantoon.
How To Play Reactoonz Slot
Total Bet
In order to edit the amount you are set to wager on the next spin, you can use the Plus (+) and Minus (-) buttons at the bottom of the screen. The bet can be reduced to a minimum of £0.20 or increased to a maximum of £100.
Spin
Clicking the green spin button will set the game to play through one full spin at the current bet amount. This could lead to multiple wins from just one bet thanks to the cascading symbols platform.
Information
If you need more details on the Reactoonz slot game, click the 'i' button to bring up the paytable. This will show details on the value of each symbol in the game as well as details on each of the Quantum Leap features.
Reactoonz Slot Bonus Features
The Quantum Leap meter will charge up each time a win is found in the Reactoonz slot. Up to 4 Quantum features can be stored at once, and if it's charged a 5th time then the Gargantoon feature will be triggered. Then, when no further wins can be found the features that are queued will be triggered. The Quantum features are as follows:
Implosion
The Implosion feature will transform between 3 and 6 symbols into Wild symbols, while it will also lead to any other adjacent symbols being destroyed.
Incision
A Wild symbol will be added to the centre of the game grid, creating two diagonal lines through the grid. Both of these lines will show the same random symbol.
Demolition
With the Demolition feature, all one-eyed symbols and any matching symbols will be destroyed, allowing other symbols to replace them.
Alteration
This will choose one random one-eyed monster symbol, with all matching symbols transforming into another symbol. This could help form winning combinations on the grid.
Gargantoon
If all 5 of the Quantum Leap meters are filled, the Gargantoon symbol will jump into action and appear as a Wild on the grid, which can substitute for any other symbols in the game. It begins as a 3x3 sized monster and then divides and moves with each cascade on the grid. Then it will become nine individual Wild symbols.
Fluctuation
If there are 4 normal matching symbols forming a square, they will transform into Giantoonz. Any winning combinations that include Giantoonz will be doubled. Then there will be a single one-eyed symbol that transforms into a fluctuating symbol for each spin. If they are part of a winning combination, 2 Wild symbols will be left behind.
Bet UK Review
Here at Bet UK online casino, we are proud to present the Reactoonz slot game from Play 'N Go. There are some terrific features available in this game, with good winning potential if some or all of the Quantum Leap Meters are filled. The theme of the game is interesting, but will you be able to find those electrifying wins?