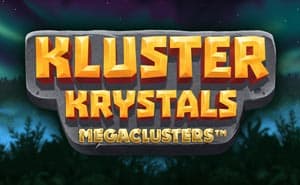 Kluster Krystals MEGACLUSTERS
About Kluster Krystals Megaclusters
Following the success of Big Time Gaming lending out their Megaways licence to other slot game providers, it was only a matter of time before they did the same with their Megaclusters structure. Relax Gaming have seized the opportunity with Kluster Krystals Megaclusters, which sees clusters of winning symbols removed from the reels, and replaced with new ones. All symbols adjacent to the winning ones will be upgraded each time the reels cascade, which can lead to further wins.
Play Kluster Krystals Megaclusters on mobile, desktop or tablet here at Bet UK.
How to Play Kluster Krystals Megaclusters
To play Kluster Krystals Megaclusters, you'll need to use the buttons along the toolbar at the bottom of your screen. The - and + buttons are used to set your total stake for each spin. The buttons on the left let you open the menu and adjust the sound settings.
Kluster Krystals Megaclusters Features
Kluster Krystals
If you achieve six wins in a row, one of three boosts will be applied to the reels.
Krystals Boost
All symbols will be upgraded by one level.
Krystals Kut
All level one symbols will be removed from the reels, with new ones falling in from above.
Krystals Vanish
One colour of symbol will be chosen at random, with all instances removed from the reels.
Free Spins
Bonus symbols are the key to unlocking Free Spins. They need to be upgraded to level four, at which point you'll receive seven Free Spins to play through. This figure can be increased if more bonus symbols land on the reels, while all of the standard game features can come into play in this round too.
Bet UK Kluster Krystals Megaclusters Review
The Megaclusters system is a popular one for online casino players, as it offers more chances to win for the more avalanches that you form on the reels. Originally developed by Big Time Gaming, Relax Gaming have adopted it here, and Kluster Krystals Megaclusters delivers an intriguing slot experience. The system for triggering Free Spins being worked into the standard gameplay format offers even more reason to pay close attention to the reels with every spin. If you want to play more games like this, check out Star Clusters and Cyberslot Megaclusters.