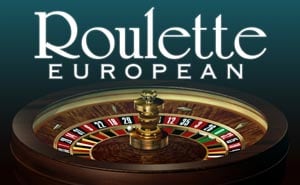 Euro Roulette
About Euro Roulette
Roulette is played by betting on which position the ball will land in during a single spin of the wheel. The wheel consists of 37 positions, of which 18 are red, 18 are black and 1 is green (zero). There are various types of bets available and more than one may be placed on each game.
How to play Euro Roulette
Learn How To Play Roulette Online
SELECTING A CHIP Press on one of the different valued chips to select it.
PLACING A BET Press on any bet position on the betting layout to place the selected chip. Click again to add another chip to the current bet.
REMOVING A BET Press the undo button to remove chips one at a time in the reverse sequence to the order they were placed or use the clear button to remove all chips from the betting layout.
DOUBLE BET The double bet button becomes available once chips have been placed on the layout. Press this button to double the value of all the chips on the layout, up to the permitted maximums.
SPIN Press the spin button to confirm your bet and spin the ball. Once the ball has landed, losing chips are removed from the betting layout and any winnings are paid. Winning chips remain on the layout; the game has now finished.
REPEAT BET The repeat button becomes available after the first game. Press this button to re ‐ place the bets from the previous game
REPEAT / SPIN The repeat / spin button becomes available after the first game. Press this button to re ‐ place the bets from the previous game and spin the ball
BET TYPES AND PAYOUTS The following bet types and payouts are offered:
Straight Up 35 to 1 Split Bet 17 to 1 Street 11 to 1 Corner 8 to 1 Six Line 5 to 1 Dozen 2 to 1 Column 2 to 1 Red / Black, Odd / Even, High / Low 1 to 1 Even, High / Low