Bet UK Interviews Swansea City Legend Lee Trundle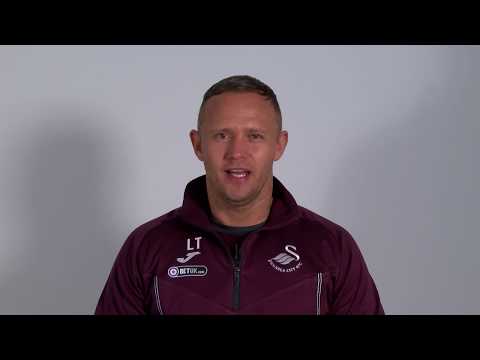 Bet UK met ex Swansea City striker Lee Trundle to talk about his experiences in South Wales. Trundle spent 4 years at Swansea, scoring 78 goals in just 146 games as the Swans' began their road to the Premier League.
Bet UK: What's Your Favourite Piece of Skill?
LT "My favourite piece of skill was against Huddersfield, at the Vetch. When the ball come out the sky, and I rolled it out of my shoulders and passed it on."
---
Trundle had quite a few options to choose from. The forward was known for his unique tricks, skills and outrageous goals from anywhere on the pitch. Against Huddersfield, Trundle controlled the ball on his chest, before rolling it over his shoulders and playing a first-time pass down the line. Trundle's pass actually helped in the build-up of a goal, proving that his tricks weren't just for show.
---
Bet UK: Are There Any Players Who Remind You Of Yourself?
LT "No not really, I think now it's a lot of possession and keeping the ball and passing. Individuals keeping the ball and doing different skills and tricks, there aren't many around these days."
---
While it would be tough to find a 'Trundle-like' player in any team, Graham Potter's Swansea have a style that might not suit a mercurial trickster. Since Roberto Martinez's appointment in 2007, Swansea City have been praised for their possession-based style of play. That style was kept with Brendan Rodgers, Michael Laudrup and now Graham Potter. Although there is no doubting there are some individual talents in Swansea's squad, no one quite resembles Trundle.
---
Bet UK: What's Your Favourite Goal For Swansea?
LT "There are 2 that stand out. It would be the one against Carlisle at the final. Or, the one against Yeovil in the first ever night match at the Liberty Stadium."
---
For 93 years, Vetch Field was Swansea City's home, before the club moved to the newly built Liberty Stadium. The move to the Liberty Stadium has coincided with Swansea's rise through the leagues, but back when they moved, the club was still in League 1. The first time they played under the floodlights was in a 2-0 win for Swansea, with Trundle grabbing both goals. His second goal will go down in Swans folklore. Latching onto a clearance, Trundle controlled the ball with his chest, before sending a 30 yard lob over the travelling keeper into the far corner. Trundle simply stood with his hands on his hips as the Swans fans appreciated his brilliance.
---
Bet UK: What's Your Fondest Memory In A Swans Shirt?
LT "My fondest memory would be the winning the trophy at the Millenium Stadium. That was when we beat Carlisle 2-1, and when I scored my favourite goal for Swansea."
---
In 2006, Swansea won the Football League Trophy in front of over 40,000 fans at the Millenium Stadium. Much of the build up had been talking about Trundle, and the striker duly obliged. After just 3 minutes, Trundle controlled Leon Britton's pass, before firing a thundering volley into the far corner to give Swansea the lead. It's no surprise that this is one of Lee's favourite goals when considering the occasion. Swansea went on to win 2-1 thanks to Adebayo Akinfenwa's late goal.
---
Bet UK: How Much Has The Club Changed Over The Years?
LT "It's a massive change, the facilities that we have got now, just the club on a whole has moved on massively."
---
When Lee Trundle first joined Swansea City, Swansea were in the old Division 3, and had just won on the final day of the season to remain in the football league. In Trundle's 4 years at the club, he helped them to promotion, oversaw the move to the Liberty Stadium, and set Swansea on the track to the Premier League. 11 years on from Trundle's departure, Swansea are back in the Championship, but only after spending 7 years in England's top flight. It's no surprise that the current stature is a world away from what Trundle experienced in 2003.
---
Bet UK: Can You See Yourself Going Into Management?
LT "I'm doing my A license at the moment, so in the future I would like to go into coaching. Obviously to manage Swansea would be a dream come true, but for now, I'm enjoying still playing."
---
It might come as a surprise that Trundle is still playing, but at 42, he is still playing for Haverfordwest County. Trundle is on a week by week deal at the Welsh Division One side, and is as impressive as ever, scoring 4 in a 10-1 debut win. As Well as his playing duties and studying for his A License, Trundle is a youth team coach and ambassador at Swansea. It's clear that Lee has a strong connection to the club, so we wouldn't be surprised to see him involved throughout his career.
---
If you are betting on Swansea City this season, please gamble responsibly and remember that when the fun stops, stop. All players must be 18+. begambleaware.org.